Meet The Doctors at Riecker Chiropractic
Get to Know Our Chiropractors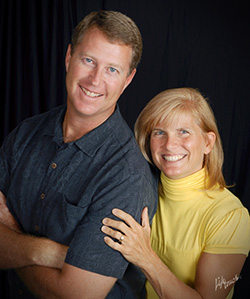 Dr. Bryan Riecker
A football injury at the age of 16 left me with intense back pain. I was told 2 weeks of painkillers and bed rest would help. It didn't!
A friend suggested that we see a chiropractor. We had no idea what a chiropractor was, but with no other options, we went. "I was literally carried into the office and walked out after my first adjustment."
Read more about Dr. Bryan Riecker »
Dr. Gina Riecker
Dr. Gina always knew she wanted to help people feel better. It wasn't until she spoke to some doctors during her internship that she questioned her decision.
"After reading some books, remembering a great experience I had with chiropractic and doing some soul searching, I just decided being a chiropractor was the way to go."
Read more about Dr. Gina Riecker »

Meet the Doctors at Riecker Chiropractic | (812) 482-4005