Meet Dr. Bryan Riecker
Intense back pain led me to a chiropractic experience that changed my life.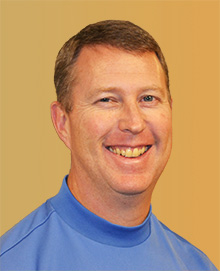 A football injury at the age of 16 left me with intense back pain. I was told 2 weeks of painkillers and bed rest would help. It didn't!
A friend suggested that we see a chiropractor. We had no idea what a chiropractor was, but with no other options, we went. "I was literally carried into the office and walked out after my first adjustment."
Relief for My Back Pain and Then Some
Chiropractic relieved my back pain. Even more amazing than this were the extra benefits I experienced! I also suffered from asthma and chronic soar throats. Those conditions vanished after receiving chiropractic care!
Once I was educated about chiropractic and it was explained that the spine causes other problems, it literally changed my life. I knew that I wanted to be a chiropractor.
A Satisfying Career that Makes You Happy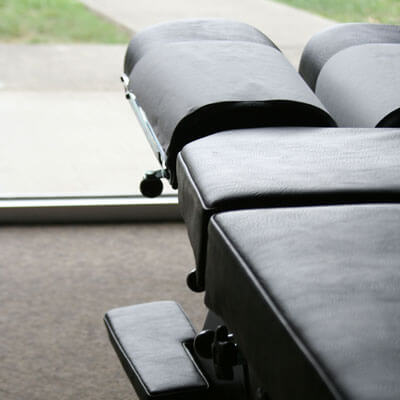 I attended Logan Chiropractic College. Years later, I became a chiropractor helping people the way chiropractic helped me!
"There is nothing better than being in a profession that rewards you with the opportunity to change people's lives."
As a result of a chiropractic adjustment, I have seen the natural expression of health and happiness shine through my patients. "When you see misery and pain turn into health and happiness, you can't help but know you made the best career choice!"
EXPLORE OUR TECHNIQUES »
A Family Man with 6 Kids
"The highlight of my education was meeting my wife when I was in college," Dr. Riecker smiles heartily remembering those sweet days.
We have 6 very healthy children. We are proud of the fact all of our children were born at home and have never been treated medically! "This is why I spend so much time educating my patients on the importance of chiropractic care for their children."
Want to Meet Dr. Bryan Riecker?
A chiropractor by passion as well as profession, Dr. Bryan Riecker is ever willing to extend his help to those who are looking for ways to live a painless life. Contact Riecker Chiropractic today!


Dr. Bryan Riecker | (812) 482-4005